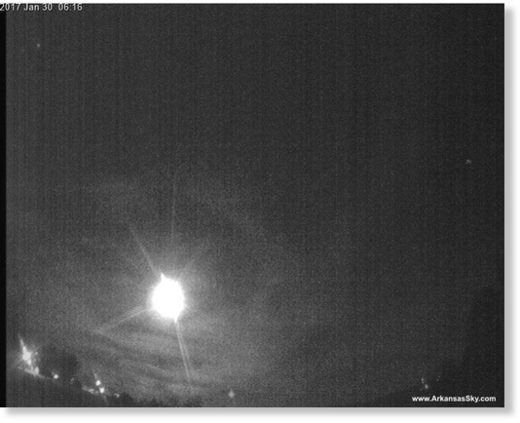 If you saw a bright flash in the sky around 6:16 a.m., it wasn't lightning. It was a short trail, exploding fireball that lasted around three seconds.
Check out this still image captured by
ArkansasSky.com
near Greenbrier, Arkansas. They caught a big flash on their camera in the lower part of the sky between 20 and 30 degrees above the horizon.
There were several sightings in Collierville and scattered reports from Louisville, KY to Austin, TX. Check out the map to see all the sightings as of 9:30 a.m.