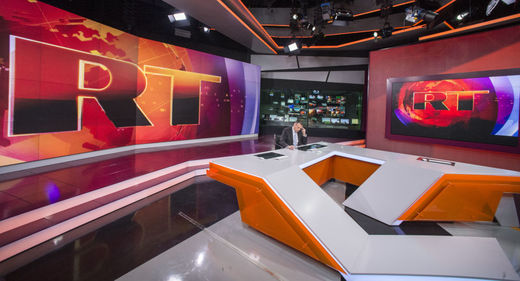 The access of RT (Russia Today), a Russian state-funded media company, to its Facebook page was partially blocked by the social network
. The ban would have coincided with President-elect Donald Trump's inauguration on January 20. The pretext was a copyright complaint about an Associated Press (AP) video stream of Barack Obama's press conference on RT's Facebook page on January 18. The ban, initially set to last until January 21, was lifted on January 19. RT has a sizable Facebook presence, with 4.1 million likes.
This is the first time that Facebook has ever blocked the content of any media outlet from appearing on the service. No other news outlet has been punished by Facebook in a manner like this.
The event is part of a broader picture. A few hours after the Facebook ban, RT claimed that some users had complained about not being able to see news from the broadcaster on other social media platforms. It was corrected later.
Dataminr, a news-alert service partly owned by Twitter, has terminated its contract with the broadcaster.
RT has received a request from YouTube to show that its employees were not among the individuals sanctioned by the US over Ukraine.
RT appears to come under attacks coming from all sides.
The journalists and university professors in the United States who have appeared on RT television
have been blacklisted
.
Last October, the National Westminster Bank informed RT that it would no longer have the broadcaster among its clients. The bank provided no explanation for the decision. «
They closed our accounts in Britain. All of them. 'Decision not to be discussed'. Long live freedom of speech!
» RT's editor-in-chief Margarita Simonyan
said
on her Twitter account.
The US
intelligence report
on Russia's alleged hacking issued this January says «RT — as well as Sputnik, another Russian government - funded English-language propaganda outlet — began aggressively producing pro-Trump and anti-Clinton content starting in March 2016. That just so happens to be the exact same time the Russian hacking campaign targeting Democrats began». The authors of the paper affirm that «During the 2016 campaign, RT aired a number of weird, conspiratorial segments — some starring WikiLeaks' Julian Assange — that cast Clinton as corrupt and funded by ISIS and portrayed the US electoral system as rigged».
The idea to use
soft power
for political ends has been glorified in the West, becoming part of all foreign policy concepts. Freedom of speech has always been extolled, any attempts to curtail it have been slammed.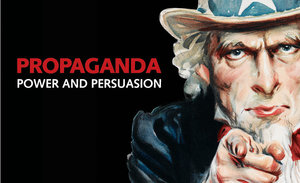 Now the West is losing the battle to the Russian outlet offering its own opinions and it is ready to go to any length in an effort to reverse the trend, including outright pressure.
RT challenges the West's hegemonic grip on shaping and controlling the global media agenda. The broadcaster is popular with Western audiences because it offers a refreshingly different perspective. The RT broadcasting is called «propaganda» simply because it says something different.
Mark Crispin Miller, professor of media, culture and communication at New York University,
believes
that US media are a «disgrace» and the quality of published material is «embarrassingly low». According to him, «we have a system that's owned and dominated by a handful of huge corporations».
RT has provided independent journalists and professors a chance to make detailed arguments often contradicting the views expounded by Western mainstream media. Remember how the US and UK «pro-establishment» outlets defended the idea of military intervention in Iraq? That's life. Governments are prone to employ strategies of manipulation to shape public opinions.
Alternative sources of information are the only way to shape impartial views.
One has the right to choose news sources. Useful insights and information may be gained from a variety of the media outlets and RT is the one.
Until now RT has fended off the attacks. It has mustered broad support, including in social networks. The AP has not openly accused RT of running a pirated live-stream of outgoing President Barack Obama's final speech. Nothing was said openly. Facebook has not responded to RT to explain why the restrictions have been placed on its account.
TheYouTube's request on sanctioned RT employees was said to be not politically motivated. But it's not the end. The pressure will grow stronger to threaten the very same values the West has sworn to protect.
For instance, the human rights situation in America evokes concern serious enough to be addressed by media independent from the US government. For instance, Paul Craig Roberts, former US Assistant Secretary of the Treasury for Economic Policy,
asked
for Russian citizenship accused of being a Russian agent for speaking his mind fearlessly. In particular, in an
appearance on RT
Mr. Roberts dared to support Senator Bernie Sanders for president.
Many hold an opinion that an information war is being waged. But even wars have certain laws to abide by but RT appears to be engaged in a fight without rules.