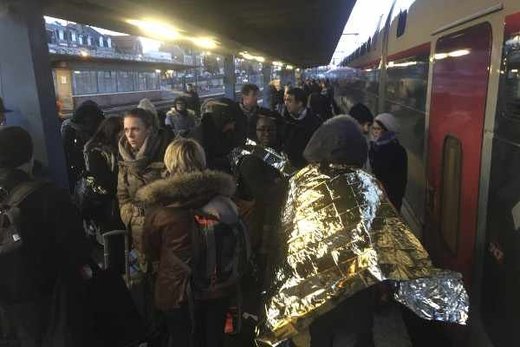 A severe winter storm that swept across northern France on Thursday night left more than 300,000 homes without power.
More than 1,000 people were forced to evacuate their homes because of fallen trees, ruptured power cables and damaged roofs. Some 6,000 pompiers (rescue workers) were called out to deal with 4,452 emergencies.
An international Thalys train with 200 passengers was left stranded in the Somme region in norther France overnight because of a fallen tree branch on the line.
The storm, which has been dubbed "Egon", saw 146 kmh winds in the northern port city of Dieppe.
The violent weather has been compounded by a cold snap, with warnings of snow and ice on roads. The Normandy and Picardie regions are particularly badly affected.