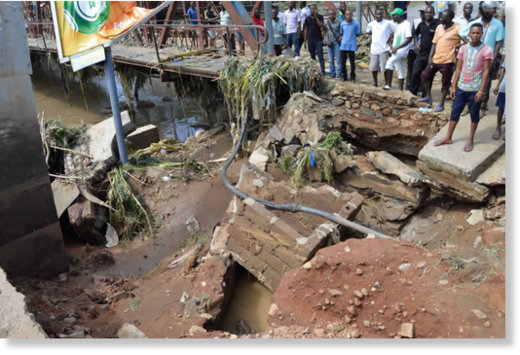 A storm and torrential rain in the port city of Boma in the Democratic Republic of Congo earlier this week caused severe flooding after the Kalamu river to burst its banks on Tuesday, 27 December 2016.
The government of Kongo Central province says that at least 50 people have died in the floods. Over 1,000 homes have been destroyed and many others damaged, leaving as many as 10,000 homeless.
Governor Jacques Mbadu Nsitu visited Boma on 27 December. He said that
levels of the river rose dramatically to between 2 and 3 meters high within about two hours.
The Kongo Central provincial government said that the local and provincial government along with humanitarian organisations and NGOs have responded to the emergency, burying the dead and cleaning affected areas. Some of the victims are yet to be identified and full damage assessments are still to be carried out.
Parts of the city are still covered in flood debris and mud which is up to a meter deep in some places. The governor said that there is a fear that more bodies may be buried in the mud and teams will continue to search affected areas.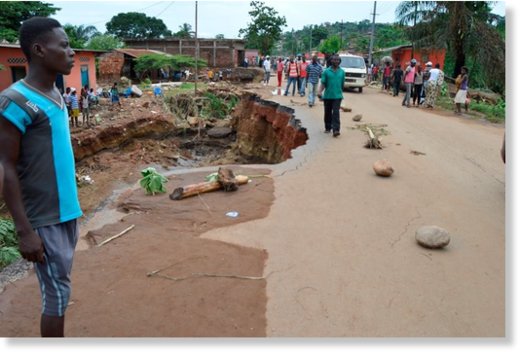 According to a report from the provincial government, parts of the international port were also flooded, along with schools and health centres. Drinking water in the city has also been affected.
Boma is situated on the banks of the Congo River along the border with Angola. The Kalamu River flows through the middle of the city before it meets the Congo near the port of Boma.
The provincial government report blamed the flooding on unregulated construction along rivers, including the Kalamu, Sindi, Lovo and Lukunga. Poor waste management blocking rivers was also blamed.