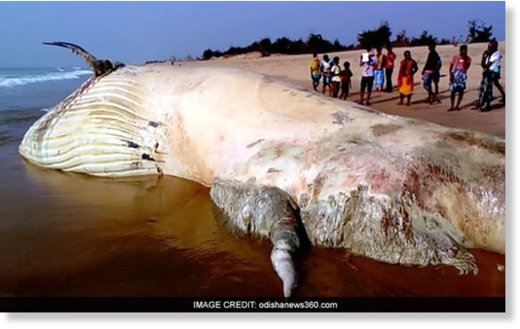 A 42-foot-long and 28-foot-wide carcass of a whale was found at Baidhara Pentha beach in Puri district of Odisha, an official said today.
The forest officials recovered the dead marine species on getting information from the local people.
"It's a rare whale shark mostly seen in the Pacific Ocean.
Cause of death can be ascertained after the post-mortem examination," said Satapada Forest Ranger Achyutananda Das.
He said the veterinary college doctors have been requested to conduct an autopsy to establish the reason of death.