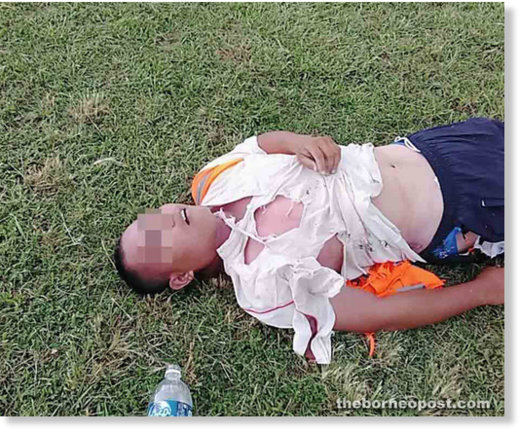 A gardener was killed while his colleague sustained injuries when they were struck by lightning at Sekolah Menengah Kebangsaan(SMK) Datuk Peter Mojuntin here on Tuesday.
Fazlie Lai Fauzi, 36, succumbed to his injuries at the scene while his colleague, Maidah Banir, 46, is reported to be in critical condition at the intensive care unit of Queen Elizabeth Hospital (QEH).
It was learnt that both victims were working in the school compound when the incident happened around 3.20pm.
District police chief DSP Rosley Hobden confirmed the incident and said the injured victim was still being treated in hospital for his injuries.
Police have classified the case as a sudden death report due to lightning.
Source: The Borneo Post