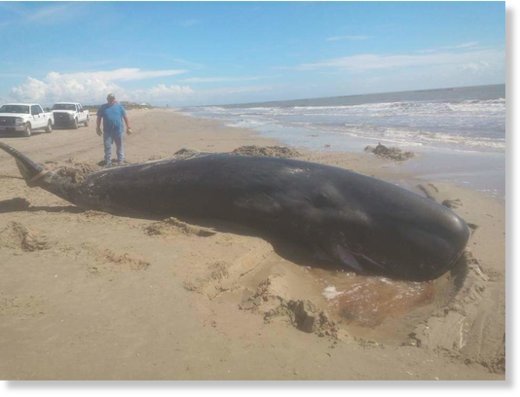 A dead whale has washed up on a southwest Louisiana beach.
The whale was discovered Thursday, October 20th on Little Florida beach just west of Holly beach in Cameron Parish.
Louisiana Wildlife and Fisheries agents say the 21-foot animal is believed to be a sperm whale.
An examination of the whale is underway to determine what happened.