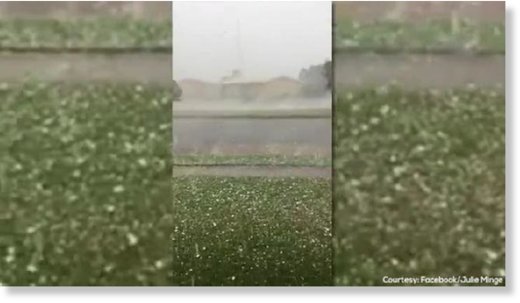 A severe thunderstorm warning was issued across parts of South Australia on Septemeber 28
with winds of up to 140km/h predicted.
Nine News reported almost 4000 properties in the state are without power, with the Eyre Peninsula the hardest hit so far.
The Bureau of Meteorology put out an alert for the Adelaide area, warning of thunderstorms causing reduced visibility, flash flooding & wind gusts.
The video shows a severe hail storm hitting what appears to be the town of Cleve, SA.
Video credit goes to: Facebook/Julie Minge