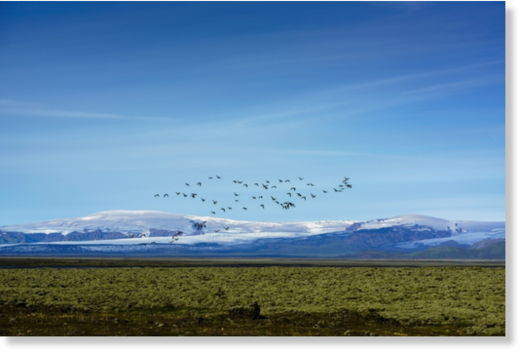 An earthquake of magnitude 3.9 hit Mýrdalsjökull glacier at 1:30 pm today, mbl.is reports. A few aftershocks have registered, but there is no sign of volcanic activity in the area, according to the Icelandic Met Office.
The source of the quake was the south side of the Katla volcano caldera, which is under the ice cap of Mýrdalsjökull glacier. The area is being monitored day in and day out by the Icelandic Met Office.
There was less seismic activity in Mýrdalsjökull glacier last week than during the previous week. On August 29, two earthquakes of magnitude 4.5 registered in the northern part of the Kaltla volcano caldera. Those were the largest quakes to hit the area since 1977.