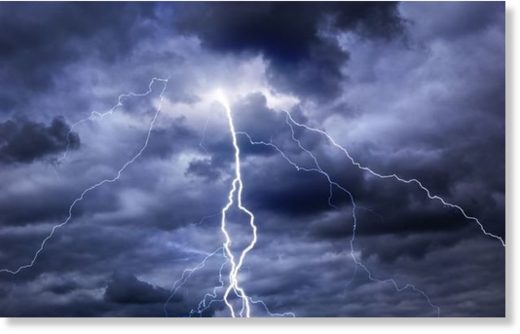 Three persons were killed and another one was injured seriously when lightning struck them in Deogan village under Chatarpur block of Palamau district today, police said.
The four were grazing cattle when rain accompanied by thunderbolt struck the area,
killing three persons on the spot while injuring the other.
The deceased were identified as Naresh Yadav, Kailash Yadav and Sanjay Yadav while injured Janeshwar Yadav was admitted to a government hospital in Chatarpur, police said.
Source: Press Trust of India