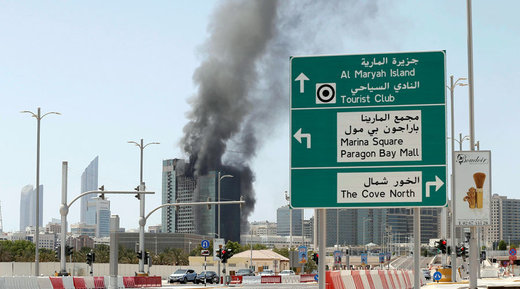 A skyscraper was engulfed in smoke as a massive fire swept through the 28-storey building currently under construction.
It took over two hours to bring the blaze, which started at around 10:30 a.m. Tuesday, under control. Thick smoke billowing from the building could be seen from all over the UAE capital.
Hundreds of workers, residents and people staying in hotels in the surrounding area were evacuated as a precaution, though there have been no reports of any injuries.
Photos and videos of the burning building were shared on social media by concerned locals.
This is the fifth such fire to strike a UAE tower in the last 18 months, according to Reuters, and the cause of this blaze has yet to be determined.