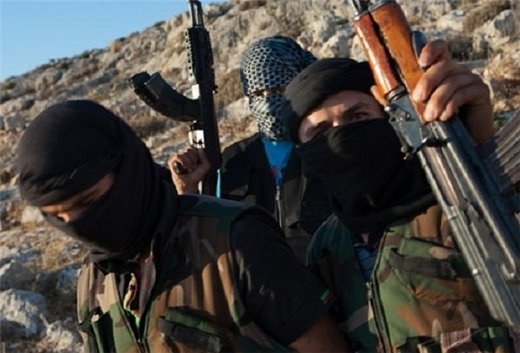 The Saudi army is preparing, arming and equipping over 5,000 Salafi and Al-Qaeda terrorists in the Southern part of Yemen for war against the Yemeni army and popular forces in the kingdom's Najran province, media reports disclosed on Sunday.
"Saudi Arabia has resorted to making direct use of thousands of terrorists to confront the Yemeni forces following its heavy defeats in Najran and Assir provinces," the Arabic-language media quoted unnamed Yemeni military sources as saying on Sunday.
Since the Saudi invasion of Yemen nearly one and a half years ago, there have been many reports about coordination and cooperation between the Saudi troops and al-Qaeda and other terrorist groups to attack the popular forces in different parts of the impoverished country.
In late May, a senior Yemeni commander disclosed that the Saudi-led coalition has sent large cargos of state-of-the-art military weapons and equipment to the al-Qaeda terrorist group in Yemen.
"The Saudi-led coalition has recently sent modern military equipment, including tanks and armored vehicles, through the sea to the port city of Mukalla in Hadhramout province, Southern Yemen," Adel Abdollah told FNA at the time.
"The al-Qaeda terrorist group has received the military equipment to suppress the revolutionary moves and carry out terrorist operations," he added.
Abdollah dismissed the Saudi-led coalition's claims that it has increased deployment in Southern Yemen to fight against al-Qaeda, and said it is actually helping the terrorist group intensify its attacks.
Also in mid-May, another senior Yemeni military source disclosed that the Saudi regime has coordinated with Al-Qaeda to dispatch a large number of Takfiri terrorists to the strategic regions in Southern Yemen.
"Saudi Arabia has stationed a large number of al-Qaeda terrorists around the strategic strait of Bab al-Mandeb in Southern Yemen in line with a US plot to increase its military presence there," Khalil Abdollah told FNA.
Abdullah also said that Saudi Arabia has asked its Sudanese mercenaries to advance towards Ta'iz and Lahij provinces.
"Hundreds of Al-Qaeda terrorists are now in Southwestern Yemen and they have pointed their artillery at the strategic Bab al-Mandeb Strait," Abdollah said.