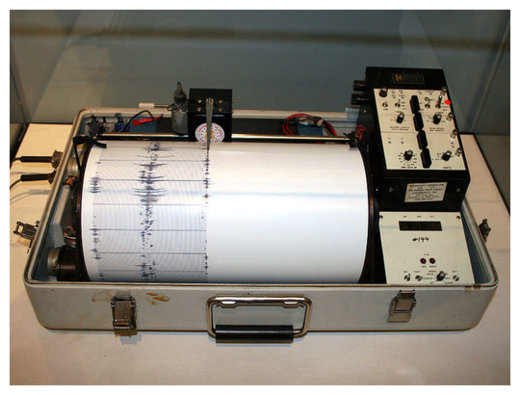 McAdam, New Brunswick -
The cause of more than 100 earthquakes that shook homes and rattled nerves in a New Brunswick village earlier this year may remain a mystery, says a seismologist.
Stephen Halchuk at
Earthquakes Canada
said the kind of earthquake swarm that began rumbling under the village of McAdam in February is unusual but not unheard of.
"There have been other swarms of activity in eastern North America. There have been ones in Maine and in Connecticut and some further to the west as well," he said.
"It still remains a mystery as to why this particular area is generating them. It just appears to be a zone of weakness in the earth's crust. There's not a well defined fault that we can point to and say that's what's causing it."
A 3.3 magnitude quake on Feb. 9 shook homes and broke windows. Some people said the tremors sounded like explosions.
"It was a fairly tight cluster, only a few kilometres across, and unfortunately for the people of McAdam it was almost right under the village itself," Halchuk said.
He said if the earthquakes had happened five or 10 kilometres away, it would have been unlikely that people would have noticed them.
The McAdam area experienced a succession of earthquakes in the days before and after the 3.3 magnitude event.
They were stronger than earthquakes previously felt in 2012 and 2015.
"We got good recordings of more than about 100 of these tiny events. They have since died off, and we haven't recorded anything in the vicinity of McAdam for a couple of months now. The last one was in June," he said.
Halchuk said he and his colleagues are writing a paper on the McAdam events that will be published later this year in a scientific journal.
He says there's no way to know when, or if, McAdam will get another cluster of quakes.