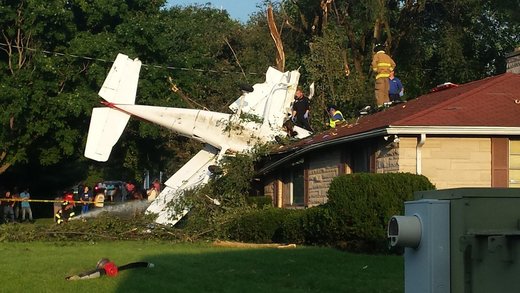 A small plane has crashed into a house in Vigo County, Indiana. Two passengers in the single-engine Cessna were airlifted to a hospital, and emergency crews on scene are keeping the public at bay, according to reports.
Emergency crews, including a helicopter, were at the scene of a plane crash in west of Indianapolis, Indiana, across from the Sky King airport on Thursday.
There is no word yet on injuries, but two people were loaded onto an emergency helicopter,
according
to WTHI.
Emergency responders told the local news station no one was inside the house at the time of the crash. They also urged the public to keep the area clear.