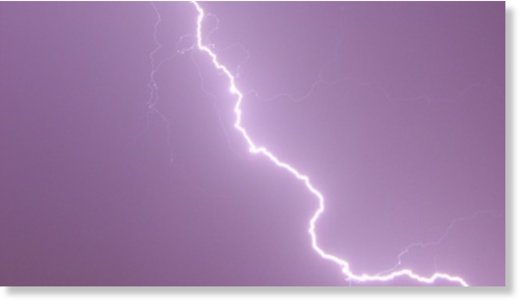 An Arvada man died after being struck by lighting Friday in the Roosevelt National Forest in northern Colorado.
Chad Trover, 45, was at a cabin near Red Feathers Lakes in Larimer County Friday afternoon when a storm rolled through.
A friend who was with Trover at the time told FOX31 Denver the storm seemed mild and they did not see a lot of lightning.
Trover was talking to his daughter on his cell phone while standing between two 60-feet-tall trees when he was struck.
"I just remember the whole line just cut out," Jennica Trover said.
The friend immediately began CPR and called 911. His family said paramedics were able to get a pulse and he was rushed to the hospital. However, Trover died from his injuries a few hours later.
"We were lucky enough to have at least five or six hours with him," Jennica said.
She says her dad loved the outdoors, building things, fixing things and working with his hands. He owned a cabin at Red Feather Lakes where he did lots of home-improvement projects with his friends.
Jennica provided this statement to FOX31 Denver:
"Chad Trover was a one in a million type of guy. He was the most amazing father and is loved by so many. My father was the glue that held the Trover clan together. He could fix everything and anything, his creativity never lacked. He was a man that never stopped and would travel the universe for the ones he loved. Anything that he put his mind, to he did without any hesitation. He would make any stranger a friend and would welcome anyone into his life. He never ceased to make everyone feel welcome. My dad had the biggest heart I have ever known and will ever know. His spirit will live on forever. Dad, you will be missed so so so dearly. You were my rock and my entire world. I know I have the most amazing guardian angel watching over me every second of everyday. I love you dad, and everyone surrounding me loves and misses you so dearly."
"There was always something happy about him. It was always a positive thing," Chad Trovers's father, Charles said.
Chad Trover's family says they hope his story is a lesson to others to go out and live life to the fullest, just like he did.
"He had 45 years of family and having fun and good friends much more than a lot of people do in their 45 years," his dad said.
This is the second lightning strike death in Colorado in 2016. In July, a 23-year-old man died from a lightning strike while he was golfing in Arvada.
On average, eleven people die from lightning each year in Colorado, according to the National Park Service.
"Most of these victims were in places where lightning is common: on mountain tops, under a lone tree, in flat wide open areas, and on bodies of water," NPS officials stated.
Lightning strikes occur most often after noon, but can happen anytime, according to the NPS.