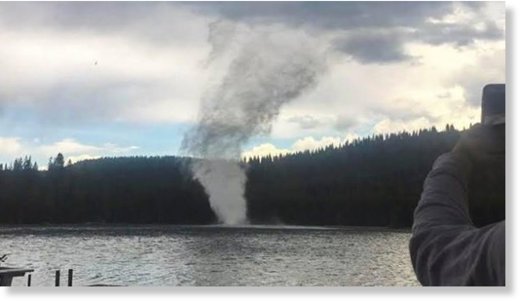 A water spout was spotted at Donner Lake Thursday as thunderstorms moved through the Sierra.
Jeremy Jensen
posted a photo of the water spout on his Facebook page
.
He said the spout picked up a paddle boat and knocked two children into the water. The children were okay, he said.
The spout formed around 4:30 p.m. near Chine Cove at the lake, Jensen said.
KCRA's Mark Finan reported Doppler looked quiet at the time, but there were thunderstorms over the area earlier.
"Nature is wild,
I've never seen something like this in Truckee," Jensen said on Facebook.