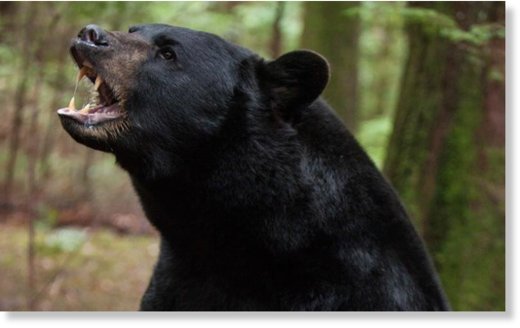 A jogger was stalked and chased by a bear on a popular trail in West Vancouver on Monday, leaving him with a few scrapes and bruises and an incredible tale of survival.
North Shore resident Christopher Lubell says he's "fortunate I'm still in one piece" after coming within metres of a large black bear while out for his morning jog in Capilano River Regional Park Monday morning. Lubell said the animal approached and
chased him for more than a kilometre.
"That's a pretty intimidating sight when you see a bear, it's like 400 lbs., and it's running after you," Lubell told CTV Vancouver.
His first instinct was to run, but Lubell says the animal pursued him and came so close, it started to sniff around him.
That's when Lubell changed his tactic.
"I just kept on yelling, every time it came close to me and eventually it wouldn't come as close to me," he said. "It would just stop in the middle of the trail and kind of look off to the side."
Other hikers heard Lubell yelling and called 911. Within minutes, conservation officers and RCMP were on the trails. However, they couldn't locate the bear.
"It's pretty warm out, probably almost 30 degrees (Celsius), so mostly like he's bedded down somewhere nice and cool," B.C. Conservation Officer Jack Trudgian said.
In his attempt to get away from the bear, Lubell suffered a few scrapes and bruises.
The incident comes just days after a 10-year-old girl was hospitalized after being attacked by a black bear while on a hiking trail in Port Coquitlam, B.C. In that incident, the girl's father and others were able to successfully fight off the bear with rocks and sticks.
When encountering a black bear, humans are advised to try to escape the animal and fight back if it attacks. Humans should not "play dead." However, in an attack by a brown or grizzly bear, humans should "play dead," by laying flat on the ground and remaining still.