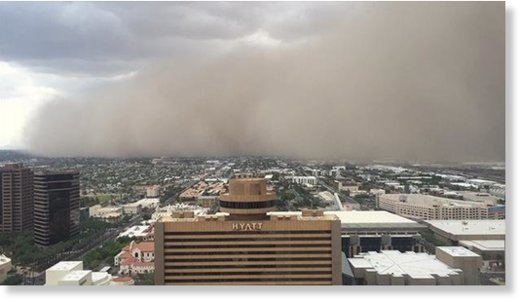 A dust storm engulfed parts of the Phoenix metro area on Tuesday as bad weather continued to make its way north through Arizona.
The National Weather Service says a storm that's related to a tropical storm in Mexico has moved northbound and is affecting a large portion of the state.
Apache Junction and Fountain Hills have seen the most rain with at least 1 ½ inches so far.
In Tucson, heavy rains have caused flooding, resulting in the closure of several underpasses and streets. The city's street car, which travels through downtown and the university area, remains out of service due to floods.