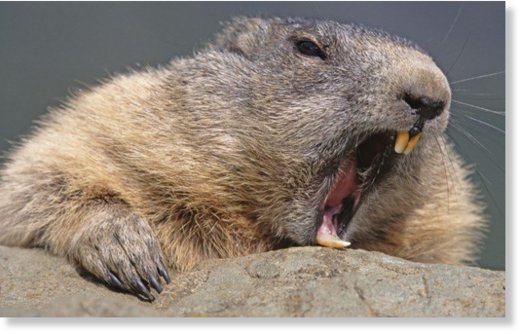 On Monday night, a couple swimming in the Quinebaug River in Killingly, Conn., was attacked by a beaver. Swimmers are urged to stay out of the waters until authorities track the wild animal.
The couple suffered bite injuries and were taken to the hospital shortly after the attack.
Authorities cannot tell whether the animal had rabies but they are sure that it is not normally dwelling in that section of the river.
Local fire crews arrived at the scene of the attack Monday, around 7 p.m. Rescuers said they were dispatched to the couple's boat after a report of an animal attack.
The head of the Dayville Fire Company, Kevin Ide, was told that the animal first attacked the woman and when the man tried to get the beaver off her, the animal bit the back of the man's leg. The 19-year-old woman suffered injuries on her side and finger.
Ide added that the couple were treated on-site and taken to Day Kimball Hospital for stitches and rabies medications. The couple's dog which was swimming with them was not injured. Authorities noted that the site of the attack is very close to a location of another controversial animal attack.
This spring, a swan attacked several people on a boat close to a nesting area in Danielson. The bird was eventually put to death by authorities, but the incident sparked outrage among local population and conservationists who claim that the swan should have been dealt with less aggressively.
The Department of Energy and Environmental Protection has an ongoing investigation into the latest attack. The department urged swimmers earlier this week to stay away from Quinebaug River' waters near the Route 101 bridge where the beaver may be still lurking.
State authorities are currently looking for the animal. According to a report, there is an aggressive beaver near the Route 101 bridge but state workers haven't been able to capture it yet. Officials explained that beavers don't have dams in the proximity of the area of the attack.
However, south of the attack area there is a beaver den and a beaver family living in the bank of the river. The department officials cannot yet tell whether the animal's aggressive behavior was triggered by rabies or not.
Several beaver attacks were reported across the state and the department believes that they are linked mainly to "human encroachment on wildlife habitat" and growing beaver populations. The furry animals can also cause damage to property, crops, and pose public health risks.
This Monday's attack may have been stirred by a beaver trying to protect its young. Nevertheless, Ide said that his team isn't sure whether there are any young beavers in the area.
"But we certainly don't live alone in this world,"
Ide added Monday.