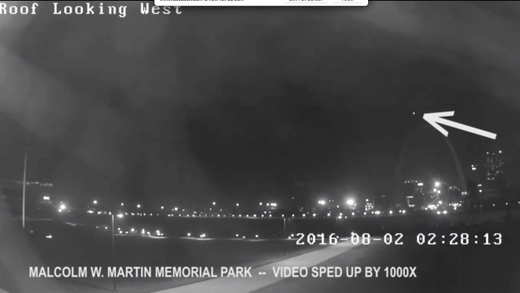 Malcolm W. Martin Memorial Park is known as the spot to get one of the best views of the Gateway Arch and St. Louis riverfront, but apparently it's also the place to go for UFO sightings.
A video was posted on the park's Facebook page Wednesday morning showing a strange, bright light that hung around the Arch for about an hour, early Tuesday morning.
The video points out every spot throughout the night where it can be seen.
So what do you think, was it really an extraterrestrial sighting?