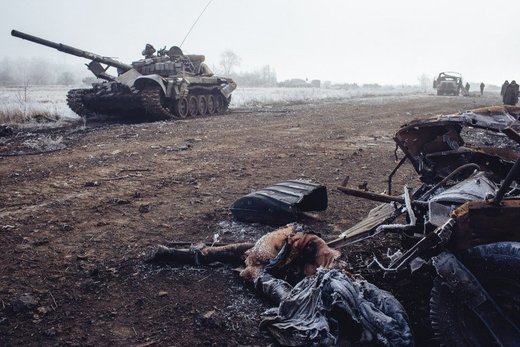 The United Nations says the number of civilian casualties in fighting in eastern Ukraine is
back to last year's highs
.
Fighting between government forces and Russia-backed separatists has killed
more than 9,400 people
since April 2014.

Comment: RFE/RL has no journalistic integrity. In fairness, this sentence might read, "between American-backed forces and Russian-backed separatists". Or, "coup-junta-supporting forces vs. coup-junta-rejecting forces". Or, "neo-Nazi terrorists vs. anti-fascist freedom fighters." Any would be better than what they actually wrote.


The UN Human Rights Office said on August 3 that
it documented
69 civilian casualties in June, including 12 dead
.
This is nearly double the figure for May 2016 and
the highest figure since August 2015
.
The figure rose further to
73 civilian casualties in July
, including eight dead.
More than half of all the casualties recorded in the past two months were
caused by shelling
, according to the UN Human Rights Office.
"Civilians are once again having to flee to improvised bomb shelters in their basements, sometimes overnight, with increasing frequency," UN High Commissioner for Human Rights Zeid Ra'ad Al Hussein said.
A cease-fire deal signed in Minsk in February 2015 was meant to halt the fighting, but many of its key points -- including the complete withdrawal of heavy weapons from the front line -- have not been implemented.