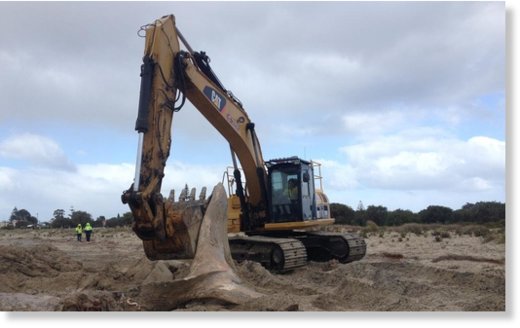 A decomposing adult humpback whale carcass was removed from a Busselton beach today amid concerns it could attract sharks.
The 10-12m carcass washed ashore about 7am near the Dolphin Road boat ramp in Busselton, prompting a shark alert for Geographe Bay.
It was believed to be the same carcass photographed 45km offshore by Bunbury angler Mark Watkins last week.
Earthmoving machinery was brought in to remove it after it burst open on the beach.
The remains were taken to the City of Busselton's waste disposal facility and buried.
A smaller adult humpback carcass was removed from Honeycombs Beach, north of Gracetown, less than a month ago.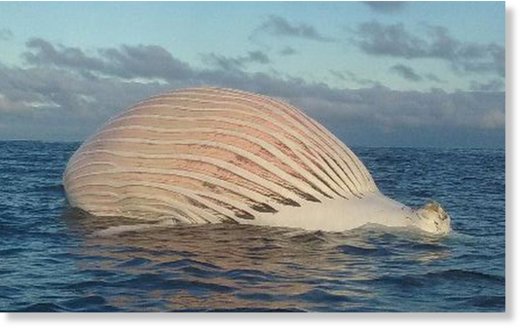 Park and Wildlife officer Ben Tannock said it was important to remove carcasses from popular beaches because of health and safety risks.
"A carcass decaying on the beach can be a health hazard and they can also emit a slick into the water column and that obviously can create a health hazard in the water," he said.
"Certainly, as we know, the predatory shark species do predate on whales."