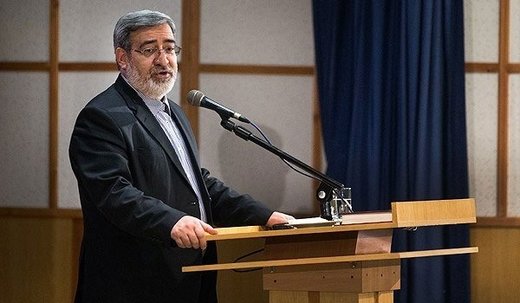 Iranian Interior Minister Abdolreza Rahmani Fazli said the western states, specially the NATO members, have not made any major move to resolve the drug problem in Afghanistan as they earn tens of billions of dollars from drug trafficking.
"The
Western countries earn $50bln to $60bln from drug trafficking, but Iran and Afghanistan should pay the price,
" Rahmani Fazli said, addressing the second day of a meeting of the governors of Iranian and Afghan border provinces in Tehran on Tuesday. He complained that the West has defied help to Tehran and Afghanistan in fighting drug trafficking, and said the westerners have for years been claiming efforts to replace opium cultivation with other agricultural products, but only in words and not in action.
"Production of drugs has increased in Afghanistan after the NATO deployment to the country," Rahmani Fazli said. He stressed Iran's preparedness to help Afghanistan in this regard.
Pakistan and Afghanistan are two origins of producing and trafficking of various types of narcotic in the region. The anti-drug squads of the Iranian Law Enforcement Police have intensified their countrywide campaign against drug-trafficking through staging long-term systematic operations since 2010.
The Iranian anti-narcotic police have always staged periodic, but short-term, operations against drug traffickers and dealers, but the latest reports - which among others indicate an improved and systematic dissemination of information - reveal that the world's most forefront and dedicated anti-narcotic force (as UN drug-campaign assessments put it) has embarked on a long-term countrywide plan to crack down on the drug trade since five years ago.
The Iranian police officials maintain that drug production in Afghanistan has undergone a 40-fold increase since the US-led invasion of the country in 2001. While
Afghanistan produced only 185 tons of opium per year under the Taliban, according to the UN statistics, since the US-led invasion, drug production has surged to 3,400 tons annually.
In 2007, the opium trade reached an estimated all-time production high of 8,200 tons.
Afghan and Western officials blame Washington and NATO for the change, saying that allies have "overlooked" the drug problem since invading the country more than 14 years ago.