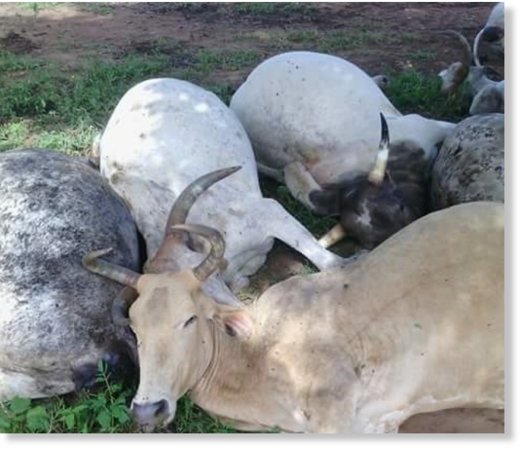 About 14 cattle were left dead after lightning struck at Welembelle in the Sissala East District of the Upper West Region Thursday.
A native and teacher in the community, Jonas, told StarrFMonline.com the incident happened at about 10:30pm. He said they saw the lifeless bodies of the animals after the downpour.
"We were there this morning and one caretaker of the cattle, a Fulani, came to inform us that some of the cattle are dead, so we rushed to the place and met exactly what the caretaker had said.
"Usually, when things of such nature occur certain rituals are performed before anyone touches it for fear of being struck by lightning, so the rituals were performed after which the cattle were buried," Jonas narrated.
He added that residents of the community have been shocked at the huge number of the dead cattle, as a minimal number is often killed under such circumstances.
Owner of the cattle, Samba is reportedly traumatized at his loss.