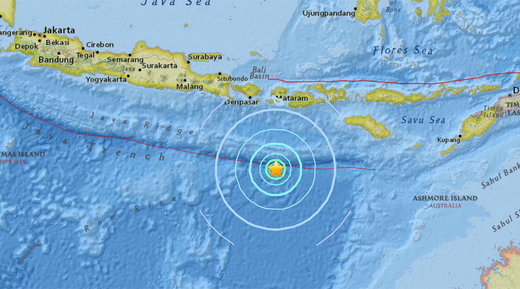 A powerful 6.2 magnitude earthquake has struck some 190 miles south of the Indonesian island of Lombok, according to preliminary data from the US Geological Survey.
The quake happened at a depth of 29 km some 300 kilometers south of Praya, the main town of Central Lombok Regency on Lombok Island.
There were no immediate reports of casualties or damage.
The quake happened along the 5,600 km of the tectonically active Sunda convergent margin, where India and Australia plates are converging with and subducting beneath the Sunda plate at a rate of approximately 50 to 70 mm/yr, according to the USGS.