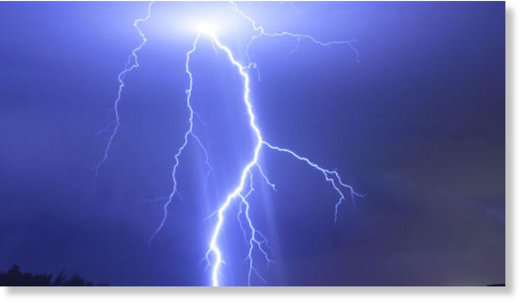 Two farmers were killed by a lightning strike in Banteay Meanchey province yesterday, according to police.
The men, a father and his son-in-law, were changing their tractor's tires near their rice field in Thmey Thma Pouk district's Khang Lech village on their way home at about 3:30pm when the storm struck, district deputy police chief So Chhea said.
"The two men were at the rice field changing their wheels after plowing the rice field in the rain while traveling back home. Our forces went to the scene, but the victims had already died.
They were under a large tree when the lightning struck,"
Mr. Chhea said.
He added that in a given year there are typically two to three lightning-related deaths in the area. Last year, a fisherman was struck and killed nearby.
Phum Thmey commune police administrator Yim Sokha identified the father-in-law as 50-year-old Yong Ya and his son-in-law as 31-year-old Ky Sophal.
"There was little rain with dark clouds at that time. We went to the scene and carried the bodies back home at about 4pm. When the lightning struck, we did not know anyone died, but people nearby the area called police," Mr. Soka said, adding that both bodies were cremated yesterday morning.
According to the National Committee of Disaster Management (NCDM), a total of 39 people have been killed by lightning strikes in the first five months of this year, up from the 28 deaths in the same period last year. The number of injuries caused by lightning strikes is also up, from 15 in the first five months of 2015 to 46 this year. Animal deaths caused by lightning are up from 25 to 27.
A total of 184 people were struck by lightning last year in Cambodia, 107 of whom were killed
-
a dramatic jump from the 75 fatalities in 2014
, according to the NCDM. The odds of being killed by lightning in Cambodia in 2015 were 7.1 in a million, some of the highest in the world.