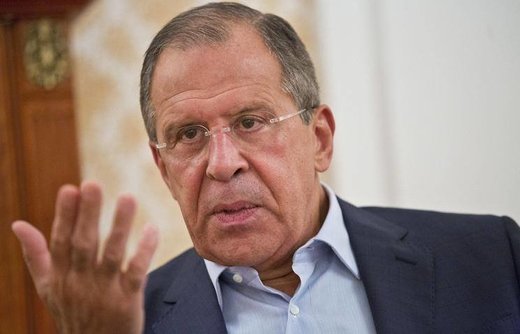 Behind closed doors,
the West is now putting pressure on Kiev to fulfill the Minsk Agreements
. If Russia "slams the door" and decides to recognize the DPR and LPR as separate states,
then the Minsk Agreements could be forgotten
. This opinion was expressed by the head of the Ministry of Foreign Affairs of the Russian Federation, Sergey Lavrov, in an interview with
Komsomolskaya Pravda
.
"The door could be slammed and an example could be taken from those who are behind such an ineptitude [to fulfill the Minsk Agreements] and use diplomatic and political instruments to start to threaten that we will recognize them, and that we will introduce sanctions," Lavrov remarked. "I am convinced that
this would be counterproductive
which, as a minimum,
would mean losing the current, albeit "delicate" position of pressuring Kiev
," he continued.
The minister emphasized: "Now no one can oppose this document (Minsk 2) in any way, and it is impossible to doubt."
"If we were to now say that 'we have lost patience; we are going the other way,'
then they'll say: 'Wonderful,' now the West does not have to put any pressure on the current Ukrainian government whatsoever
."
"
We are not abandoning and have not forgotten about the South-East of Ukraine
, and we are actively supporting them with humanitarian aid and the resolving of ongoing economic problems," the Russian minister
explained
.
According to Lavrov, Donbass will never agree to the deployment of any kind of international force on its territory.
"This is not provided for in the Minsk Agreements. Donbass will never opt for this.
All steps for resolving [the situation] must, without exception, be agreed upon with Donbass in according with the Minsk Agreements
," Lavrov remarked.
"The subject of security has suddenly become the most important one for President Poroshenko, but not only the ceasefire, but the ensuring of the safety of some kind of international force throughout the entire territory of Donbass," he added.