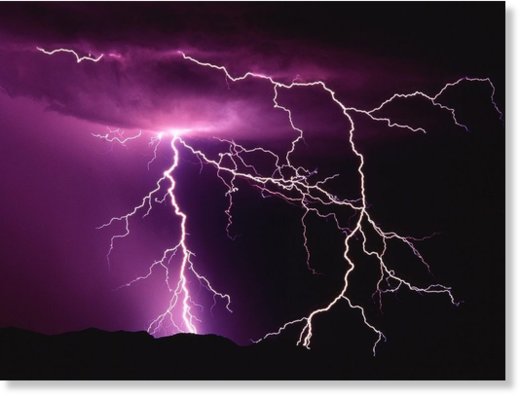 Three separate lightning strikes killed three people in Pursat and Siem Reap provinces yesterday afternoon, as well as one dog and one chicken, according to police.
Four others were injured in the strikes, which took place in Bakan and Kravanh districts.
A Bakan district police officer who requested anonymity said
a 66-year-old man named Seung was killed by a lightning strike in a stable
in Talo commune's Praha village.
"The lightning struck a man while he was in a cow stable. We could not bring him to the hospital because he was killed instantly by the lightning," the officer said.
Elsewhere, deputy police Lorng Channa reported a deadly lightning strike in Kravanh district.
"The lightning strike happened at 2:30pm. It struck a group of five family members hiding under their shared house. A son was killed immediately, while the father was seriously injured and was hospitalized at the district hospital," Mr. Channa said, adding that a dog and a chicken were both killed in the strike as well.

In Siem Reap province yesterday,
a soldier was killed by a lightning strike
in Banteay Srey district's Tbeng commune. He was stationed in Sras Kvav village.
Banteay Srey district police chief Muy Norn said the soldier was killed inside his thatch and corrugated iron house in the army camp when lightning struck the structure's antenna.
"The accident happened at about 2pm or 3pm [on Tuesday]. It was windy when the lightning struck. It killed the soldier while he was inside his house made from thatch which had a corrugated iron roof. The lightning struck the antenna," Mr. Norn said.
According to statistics from the National Committee for Disaster Management, in the first five months of this year lightning has killed 29 people and injured 35 others.