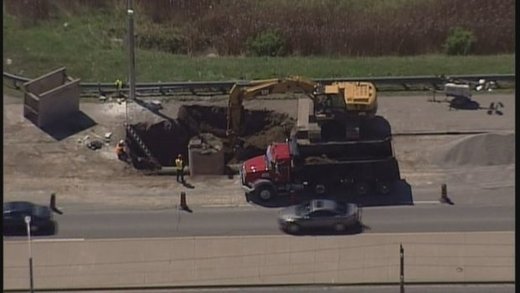 A large sinkhole reduced Queen Street in Brampton to one lane between Highway 50 and The Gore Road on Tuesday.
City crews are advising drivers to avoid the area since only one eastbound lane on Queen Street is open, while two others remain closed.
The sinkhole is approximately ten metres wide and five metres deep, according to Peel Public Works.
Crews estimate the lanes will be closed for the rest of Tuesday and won't reopen until after Wednesday morning's rush hour at the earliest.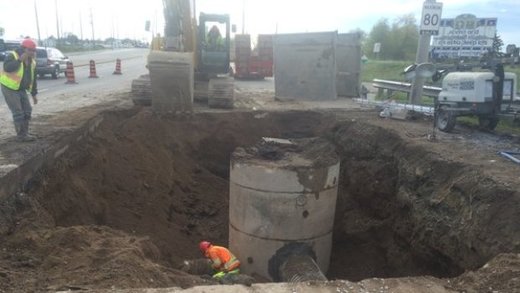 Peel Public Works will advise the public when the lanes will open again.