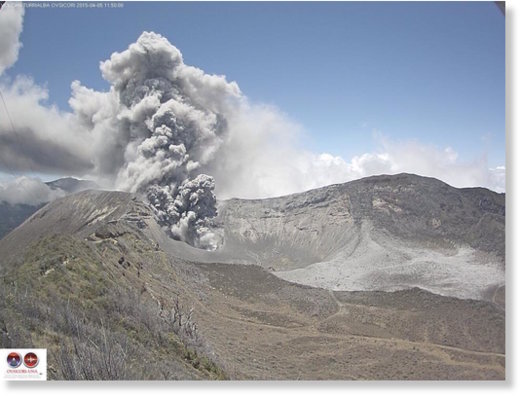 The Turrialba volcano in central Costa Rica is erupting three times per hour, the National Seismological Network reported Friday.
While volcanic activity remains at the same level of recent days, the tremors accompanying the eruptions are growing less intense, the network said. The ash plume barely rises above the crater's edge, a height of less than 500 meters (1,640 feet).
Turrialba, located some 70 kilometers (43 miles) east of San Jose, entered a phase of increased activity in October 2014, emitting ash, gases and incandescent material. The latest round of eruptions began last week.
Entrances to the national park that surrounds the volcano have been closed as a precaution. Turrialba, which rises 3,340 meters (10,950 feet) above sea level, is Costa Rica's second-highest volcano after Irazu.