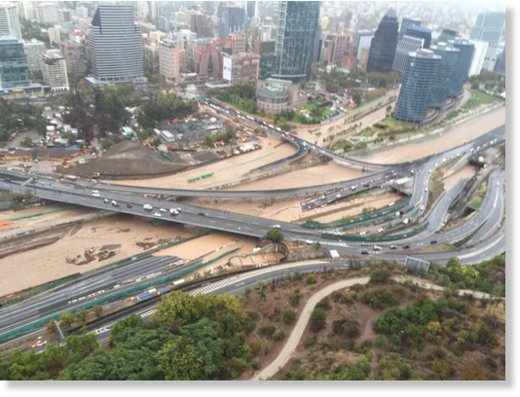 Heavy rains have caused severe flooding and cut water service to millions of people in Chile's capital, Santiago.
Authorities say the
Rio Mapocho flooded several districts of the city and landslides killed at least one person. Seven others are missing and people along the Costanera Center shopping center were being evacuated Sunday.
City officials say water service was cut to at least 3 million people due to contamination caused by the flooding.
They've urged residents to limit water use until the problem is past.
Electricity also was cut to tens of thousands of people
in the Chilean capital on Sunday.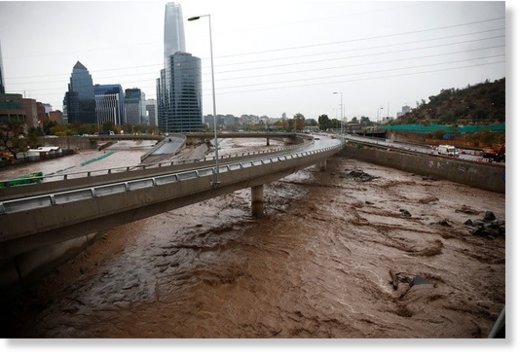 Source: Associated Press