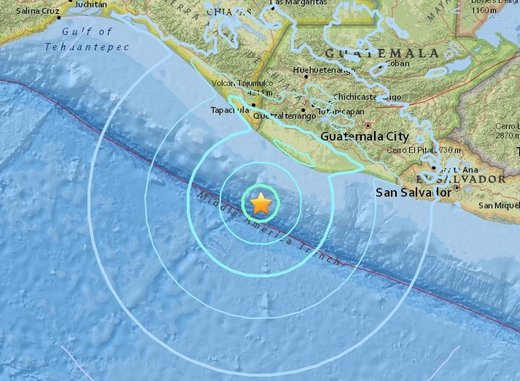 A magnitude-6.2 earthquake has struck an area off the Pacific coast of Guatemala.
There are no immediate reports of damages or injuries.
The U.S. Geological Survey says the quake occurred Friday just after 8 a.m. local time (1400 GMT).
It was centered about 135 miles (219 kilometers) southwest of Guatemala City.
The head of Mexico's civil defense agency says the quake was also felt lightly in the state of Chiapas, which borders Guatemala.
Source: The Associated Press