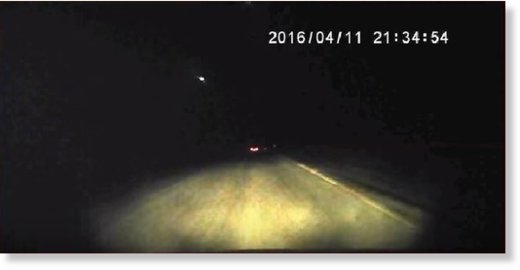 What is this mysterious blue-green light crossing the sky of Kherson, Ukraine on April 11, 2016?
Two dashcam cameras recorded the amazing sky event at approximately 9:34 pm Moscow time, so 7:34 pm (UTC).
Has anybody witnessed it?
The Lyrid meteor shower hasn't started yet, but the sky is already producing awesome natural fireworks.
A blue-green fireball (turquoise in the video description) was filmed by two dashcam cameras flying in the sky of Crimea and Kherson on April 11, 2016 7:34 pm (UTC).
Is this really a fireball? Most probably although it could have been mistaken for a space junk reentry or a missile due to the long duration of the disintegration process. But no reentries took place, the next one being scheduled for April 15, 2016.