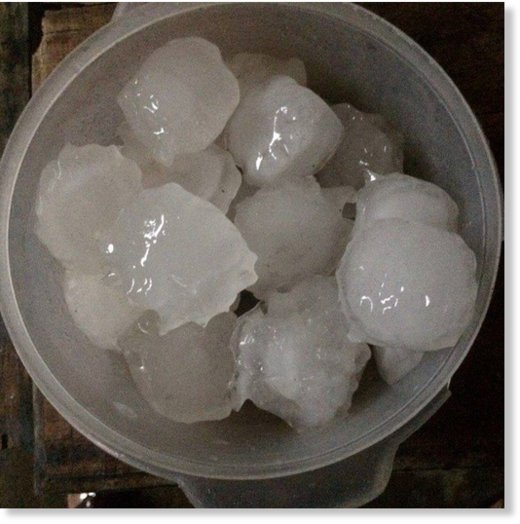 Around 1,000 houses and 100 hectares of vegetables fields were damaged in Tuyen Quang Sunday in the province's worst hailstorm in 30 years.
Hailstones as large as 10 centimeters across fell for eight minutes from 6:40 a.m. Sunday, leaving holes in many roofs and injuring several farmers on their way to work.
Fortunately, no one was killed.
Several solar panels and outdoor steel water tanks were also damaged.
Dinh Thi Nghia, 50, a local, said it was the biggest hailstorm she had ever experienced.
"Luckily it happened on a day kids don't go to school."
A meteorologist said the hail was the biggest recorded in the province in 30 years.