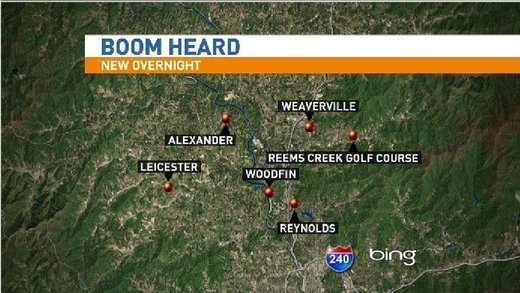 Multiple people reported hearing a loud boom early Wednesday morning in the northern area of Buncombe County.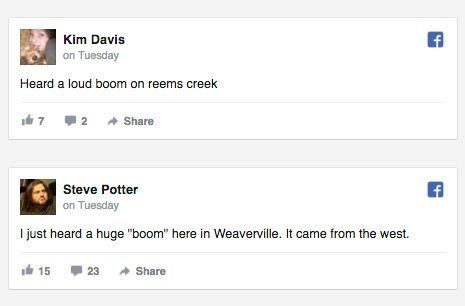 News 13 received messages from people hearing the noise in Woodfin, Weaverville, Alexander, Leicester and Reynolds. We contacted Buncombe County EOC, the sheriff's office and Weaverville police. All said they had received multiple calls as well, but no cause has been found. An officer with the Weaverville Police Department said because authorities could not find a cause, it suggests the sound was from some sort of seismic activity.
The U.S. Geological Survey has not reported any earthquakes on its website at this time.