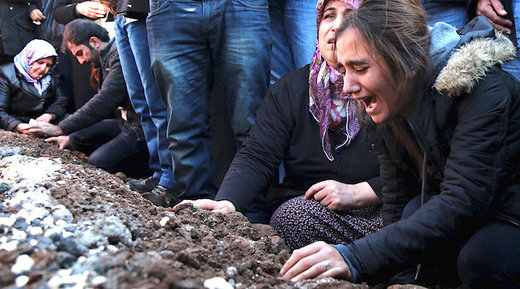 The Iraqi Kurdistan Regional Government considers the Turkish authorities'
military operation against Kurds in southeastern Turkey
to be genocide, the regional government's representative in Moscow said. In summer 2015, Turkey initiated a
military campaign against the Kurdistan Workers' Party (PKK)
in the country's southeastern regions, which have a predominately Kurdish population. Since the beginning of the campaign, Ankara has imposed several round-the-clock curfews,
preventing civilians from fleeing
regions where the military operations are being conducted.
"There is no doubt that civilians suffer the most... That is why the extermination of the Kurds is an actual genocide," Aso Talabani told RIA Novosti in an interview. Talabani stressed that
there are no PKK militants
in some of the cities Ankara is pursuing its military operation.
"Say there is one partisan in a house. But hundreds of ordinary people [also] live in that house. The Turks bomb that house from tanks and helicopters. To kill one militant, [they] have to kill a hundred of civilians," the official said.
The Turkish General Staff estimates that over 1,000 Kurdish militants have been killed in the anti-PKK operation since mid-December. Kurdish activists, in turn, argue that

most of the dead have been civilian victims.
PKK has been fighting for independence of Kurdish territories from Ankara since 1984. The group, which Turkey considers a terrorist organization, seeks to create a Kurdish state in parts of Turkey and Iraq.