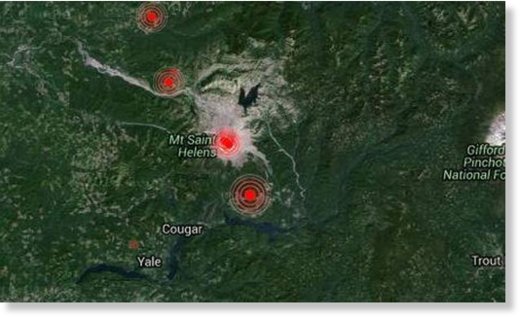 A 2.9-magnitude earthquake hit just south of Mount St. Helens Monday morning, according to the U.S. Geolgoical Survey.
The quake was recorded at 8:50 a.m.
The earthquake, according to the USGS, wasn't very strong. Only three people reported feeling it, as of 10:30 a.m.
It's the strongest earthquake in Washington in February. A 2.6-magnitude quake was reported Feb. 5 near Tacoma.