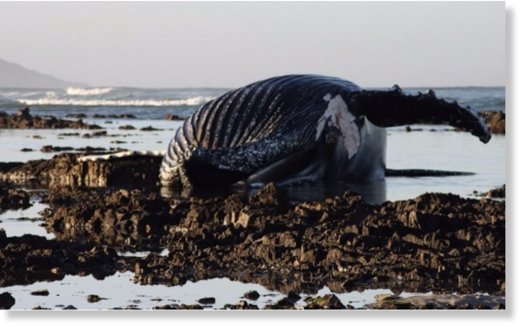 Cape Town officials have started the task of removing a dead humpback whale from Strand Beach. The whale washed ashore overnight and lodged in the reef, the city's environmental corporate governance director Gregg Oelofse said.
Oelofse said it's "nothing unusual" and that "quite a lot of this" happens this time of the year. News24 reports that Oelofse said their whale stranding team was "pretty proficient" and hoped to get the carcass off the beach on Wednesday. The removal depended on the tides and weather conditions.
"We have asked that the public give us space. We will try and put chains and straps around it and lift it onto a flatbed truck. It is big machinery and if those chains snap, it can be very dangerous."
The carcass will be moved to a landfill site for disposal.