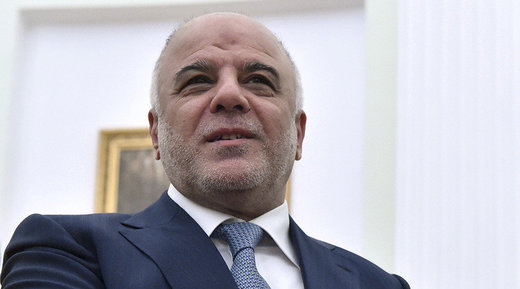 Iraqi Prime Minister Haider al-Abadi said that the deployment of Turkish troops in Iraq occurred without the consent of Iraqi leadership and violates the sovereignty of the country. According to military expert Vladimir Bogatyrev, the move was coordinated with the US and is a "provocation".
On Friday, media reported that up to 150 Turkish soldiers had entered northern Iraq's Nineveh province. On Monday, their number reached 900 servicemen, the province's Governor Nawfal Akub told Sputnik.
The move was allegedly aimed to provide training to Kurdish Peshmerga fighters. However, the Iraqi authorities stated that the deployment of Turkish forces took place without official consent and constitutes a violation of the country's sovereignty.
Prime Minister Haider al-Abadi stressed that Iraq has the right to take any possible action, including an appeal to the UN Security Council, if the Turkish troops didn't leave the country within 48 hours.
According to Russian military expert Major-General Vladimir Bogatyrev, Turkey's actions are a provocation, coordinated with the US government.
"We have entered an entirely new phase of the fight against Daesh when all countries — NATO countries, primarily the United States and their closest aide and accomplice in the region, Turkey, the main interest of which is the liquidation of Assad's regime — are attempting to implement their own interests. Therefore, it is, definitely, the Turkish provocation. And, of course, it was coordinated with the United States,"
Vladimir Bogatyrev stated in an exclusive interview with Radio Sputnik.
According to him, Turkey in this case, is dependent on Washington and is acting according to its orders. It will try to avoid direct conflict with Baghdad, but at the same time use any opportunity to have their troops in place.
Previously, referring to the US military, Reuters reported that the deployment of the Turkish military in Iraq was agreed with the US-led anti-terrorist international coalition, but is not a part of it.
Bogatyrev believes that the United States is again acting in line with its standard policy.
"But when the Americans acted in a different way? They make people bump their heads and stage slaughters, sitting at the other side of the ocean and having only two land borders - with Canada and Mexico, where Chuck Norris alone is able to resolve all America's problems," the military expert stated.