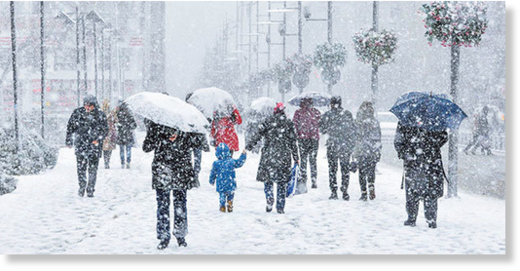 Affected by a cold front moving from the Black Sea, eastern province of Erzurum saw snowfall as of late Wednesday, paralyzing daily life on Thursday.
A number of villages were closed to traffic and temperatures dropped to -2 degree. People had difficulty in reaching the city center from nearby provinces. Municipal teams have been spreading salt on the roads and removing snow on the pavements.
According to the Meteorology Directorate, the snowfall will be ongoing for two days. the depth of snow reached 37 centimeters in higher parts of Palandöken Mountain.