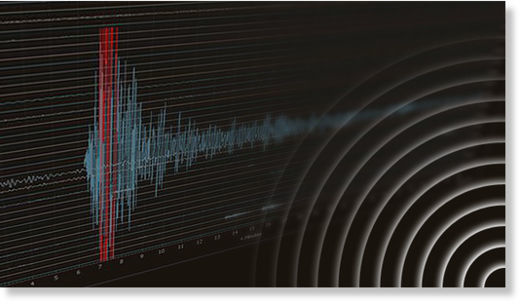 A series of light earthquakes have shaken the central North Island this morning.
Eight quakes rocked the areas around Turangi and Tokoroa between 3.14am and 3.43am, while two other quakes shook near Te Anau and St Arnaud in the South Island.
The rattles kicked off at 3.14am when a 3.4 magnitude quake shook 10km west of Turangi. At a depth of 7km, GeoNet classified the quake as moderate. Around 10 people reported feeling the shake.
It was followed a minute later by a 3.3 magnitude quake 5km south-east of Tokoroa, at a depth of 28km.
At 3.18am a magnitude 3.4 earthquake struck 10km west of Turangi, with 18 people reporting to GeoNet that they felt the shake.
Then at 3.22am another quake, this time 3.1 magnitude struck in the same spot.
A minute later residents 5km south-west of Turangi were jolted by a 2.8 magnitude shake, which was classified as light despite being close to the surface at a depth of 5km.
At 3.25am a 2.8 magnitude quake struck 10km west of Turangi, at 7km deep, and again at the same spot at 3.43am a magnitude 3.2 quake struck.
A 2.9 magnitude earthquake also hit 5km west of Turangi at 3.29am.
Meanwhile, two places in the South Island were also shaken during the early hours of this morning.
The earliest struck 55km west of Te Anau at 2.33am. The quake - classified as moderate by GeoNet - was the strongest to hit overnight reaching magnitude 4.5. It struck at a depth of 25km.
Around 45 minutes later, at 3.16am, a 4.4 magnitude earthquake struck 10km south-west of St Arnaud.
John Ristau, duty seismologist at GNS Science described the phenomenon as a "swarm".
"We've had a swarm of earthquakes just centred west or south-west of Turangi and all appear to be quite shallow, around the 5-10km depth, and with the largest being magnitude 3.4," he explained on Radio New Zealand this morning.
They were strong enough for people to fell them, he said, with at least 20 felt reports for one of the 3.4 magnitude earthquakes. But they were unlikely to have caused any damage, he said.
"Likely not at that magnitude, unless you're very close to the epicentre, maybe something very minor like a picture frame gets knocked off a wall or something falls off a shelf."
The exact science behind what causes a swarm of earthquakes like this was not fully understood by seismologists, Mr Ristau told the national broadcaster.
"Typically you have a large magnitude earthquake and then you have a lot of aftershocks much smaller than the main shock, but in this case where you have a swarm of earthquakes you just get a whole bunch of earthquakes.
"It's still a little bit not quite understood exactly the whole mechanism behind it, but what you basically get is a whole bunch of smaller magnitude earthquakes, more moderate magnitude earthquakes, in the same area without having one really big earthquake."
But he said it was probably not something for the locals to get worried about, and was "likely not" a sign of something more serious to come.
"To have these swarms of earthquakes around Turangi and the general central North Island and the volcanoes is not unusual," he said.