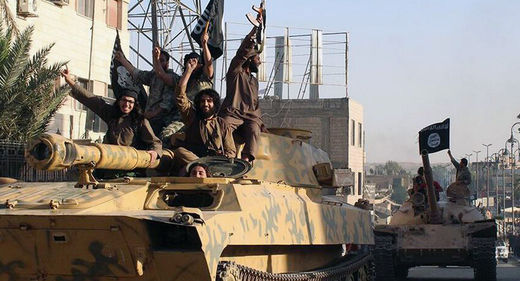 Israel has listed ISIL as a terror group. On Sunday Israeli lawmakers defined three groups, which were previously called "unlawful associations," as terrorist organizations.
Among them - Jabhat al Nusra, which is an al-Qaeda's affiliate fighting in Syria, Abdullah Azam Brigades operating in Lebanon in Syria and Islamic State.
The Israeli government said it had carried out several measures against these terrorist organizations and that wide-ranging legal steps would be taken against officials involved in those organizations.
Meanwhile, Israeli Prime Minister Netanyahu vowed to continue fighting Islamic state. He noted that all Israelis who had joined or would join ISIL ranks would be deprived of their citizenship.
Dan Arbell, a 26-year veteran of the Israeli Foreign Service, and a strategic consultant-Senior Fellow at the Center for Middle East Policy at the Brookings Institution spoke to Sputnik in an exclusive interview.
"The ISIL threat is coming closer and closer to Israeli borders. We have seen them operating near the Syrian-Israeli border and Jordan." The other aspect as to why Israel only now decided to list ISIL as a terrorist group is, "Israeli citizens mostly Israeli Arabs not many, maybe a dozen have been joining ISIL hence, there is a need to take measures in that regard."
He went on to say that this is also a symbolic measure for Israel. "It is an extreme and violent organization and the time has come that ISIL is grouped with other organizations that Israel feels should be on the list of terror organizations."
He mentioned that Israel is not directly involved in fighting ISIL but it obviously supports some of the countries that are fighting ISIL in terms of intelligence sharing and basic support. By putting ISIL as a terrorist organization Israel sends a message that Israel will not stand by and watch as ISIL makes gains in territories close to its borders.