Autumn snow extent has been steadily increasing for 50 years, due to intrusions of Arctic air going further south. last year had the largest autumn snow extent on record.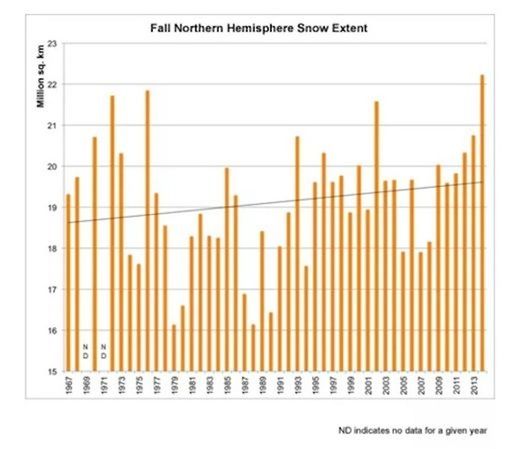 Snow cover is well above normal again this year.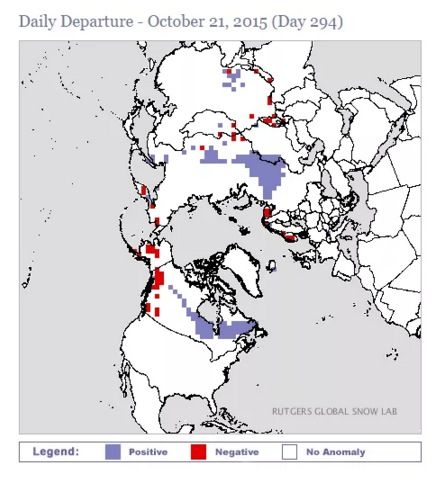 The criminals at the IPCC claim the exact opposite, because they ignore snow cover during the autumn and winter - when the snow is actually falling.