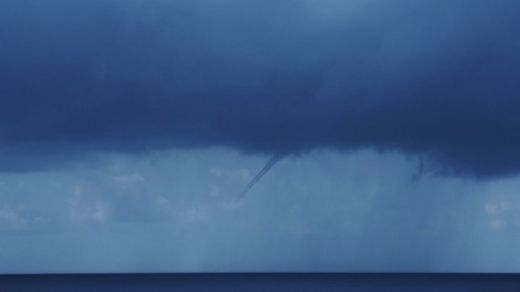 Nature has put on a spectacular display for beachgoers and lifeguards at Bronte Beach as converging winds and warming water resulted in a water spout out at sea. The water spout, or funnel, lasted for about 10 minutes, a Waverley Council spokeswoman said.
Water spouts require a specific set of conditions to form, including upward-moving air, warming water and a combination of winds, said Bureau of Meteorology severe weather forecaster Zach Porter. "We had a light offshore wind in the morning, so where that meets the north-easterly sea breeze over the water, it's sort of a convergence area," Mr Porter said.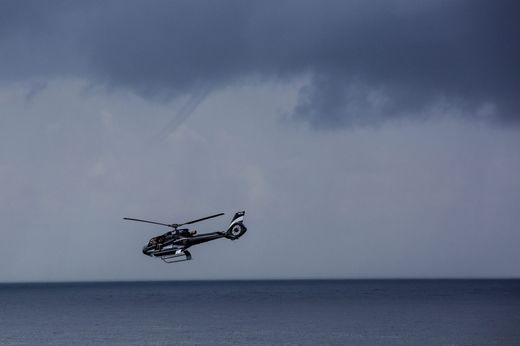 Daniel Shaw, news editor at FreeNews said he was "lucky to capture this beautiful and rare sight about 20 kilometres off Bronte Beach". "About 10.30am very small funnels appeared from a number of small storm cells," he said. "The conditions were perfect for waterspouts to form.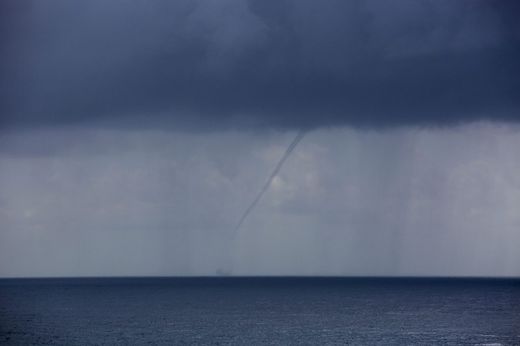 "A few funnels appeared then dissipated, but eventually an almost fully condensed waterspout formed with clear ground circulation. "It lasted about three minutes. I travel to the United States for almost three months every year to cover the US tornado season. "
I have witnessed well over 100 tornadoes in the US, but this little surprise was my very first and obviously very rare capture of a tornadic feature in Australia
."
AAP, Fairfax Media