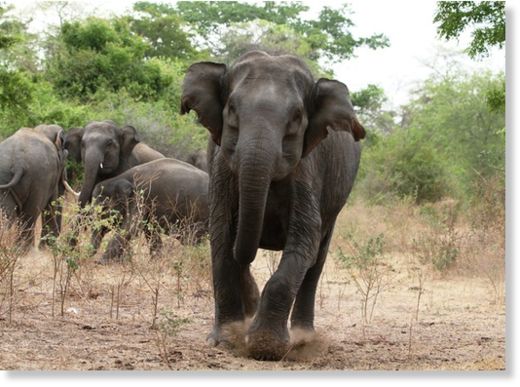 Two women were killed and another was injured on Thursday when they were attacked by elephants in West Bengal's Bankura district, an official said.
The three women had gone to collect mushrooms from a forest when they were attacked by three elephants.
Ashoka Sheet, 45, and Rabibala Das, 65, died, said Divisional Forest Officer Pinaki Mitra.
The incident occurred in a forest under Belboni beat office near Matla village at around 5.30 AM. The three women had gone to the forest to collect mushrooms when three elephants attacked them, Belboni beat office ranger Amit Patra said. While 45-year-old Ashoka Shit died on the spot, 55-year-old Rabibala Das died soon after her admidission to Bankura Sammilani Medical College and Hospital at Bankura, he said.
Another woman, Meera Shit (55) is in a critical condition in the same hospital, hospital superintendent Panchanan Kundu said. After receiving the news, locals blocked Bankura-Belboni road which was lifted after the intervention of police personnel from Belatore and Bankura police stations.
The third woman, Mira Sheet, 50, was hospitalised with critical injuries. As news of the elephant attack spread, locals blocked the Bankura highway, demanding compensation for the victims. The blockade was lifted following police intervention.