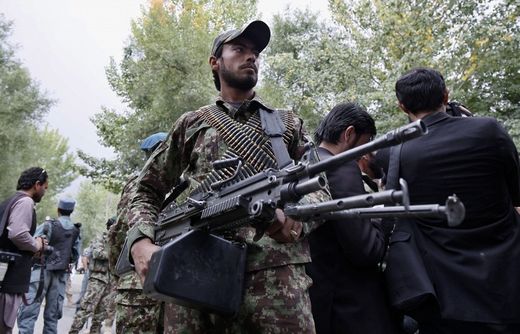 Afghanistan needs Russia's military-technical assistance to effectively counter terrorism on its territory, member of the Federation Council upper house committee on International Affairs Igor Morozov told TASS on Tuesday commenting on the results of today's meeting with members of the Afghan parliament.
According to the senator, the Afghan parliamentarians "fully supported Russia's actions in Syria." They also voiced concern over the intensification of terrorist activities in the Middle East. "
Our Afghan counterparts asked Russia to provide military and technical assistance
," Morozov said. "
Today they ask for help and support from Russia in military equipment, ammunition, helicopters stressing that terrorists would not have succeeded in Kunduz, if the Afghan military had helicopters
," he added.
The senator recalled that "
it was the Americans who stopped the joint [Russian-Afghan] program to train helicopter pilots, to equip the Afghan armed forces with Russian helicopters, spare parts and ammunition
." According to him, the Afghan lawmakers complained that
during the period of time the US military stayed in Afghanistan "life did not change for the better, and the army remained unprepared."
Morozov noted that
there were no restrictions now for providing military and technical assistance to Afghanistan
. "
Since Islamic State [a terrorist group banned in Russia — TASS] openly declared the transfer of its terrorist activities to other countries, for us a danger emerges of militants' transition to the territories of Uzbekistan and Tajikistan
," the senator said. "We need to suppress terrorism far away from Russia's borders, so cooperation with Afghanistan should be organized by all means," the senator said.