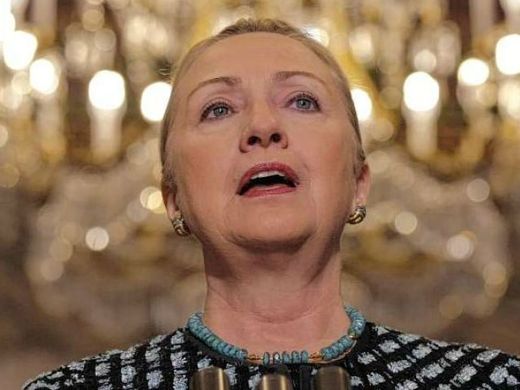 Long time political operative and strategist Roger Stone appeared on
Breitbart News Sunday,
broadcast on SiriusXM patriot radio channel 125, with Breitbart's senior investigative political reporter Matt Boyle.
Stone who cut his political teeth working for Richard Nixon's infamous Committee to Re-elect the President, later campaigned for Ronald Reagan, and until
recently worked for Donald Trump's 2016 presidential campaign
, shared a few nuggets from his new book
The Clintons' War on Women,
which he co-wrote with Robert Morrow
.
Comment:
Political judgment aside, Stone has had some interesting things to say in recent years. In 2013, he published
The Man Who Killed Kennedy: The Case Against LBJ
. And the co-author of this recent book on the Clintons, Robert Morrow, has been a tireless researcher on the JFK assassination for years, sharing in Stone's conviction that LBJ was instrumental in the killing. So it's probably best not to dismiss his claims out of hand.
Stone told Boyle that Hillary Clinton promoting herself as an advocate for women and children is hypocrisy. The author reminded Breitbart News Sunday listeners that as recently as last week Hillary spoke about the rape issue and that raped victims should be believed.
"Unfortunately, this doesn't match her own history," Stone pointed out. "
She has been an enabler of rape. She has been the person to enable the serial rape and sexual assaults by her husband Bill Clinton
. Some of which are known publicly: Paula Jones, Juanita Broaddrick, and Kathleen Willey."
Stone stated that there were "many, many others who were not known publicly." He charges that the main stream media is protective of the Clintons and supressed the other incidents to the public.
In
The Clintons' War on Women
, Stone told Boyle that "We have laid out Hillary's real record on women."
Stone accused Bill Clinton of violating the women physically and that
Hillary came to his rescue and hired detectives, to gather information on the women. She then used the information to "run a terror campaign to intimidate Bill's victims into silence."
According to Stone, Hillary's motivation is clear. She does not want anything to get in the way of growing their power and wealth.
Stone added that the book includes not only the serial rapes committed by Bill Clinton and Hillary's cover up, but the "horiffic things" that were done to his victims.
"Pets Killed. Tires slashed. Windshields smashed in and bullets left in the front seat of cars. Late night phone calls: We know where you're children go to school," all of these threats were part of the Clintons intimidation tactics.
"This is very sick stuff. It is the psychological abuse of women and Hillary is responsible for it. Women voters need to know her real record," the political firebrand asserted.
Ironically, Stone observes, that Hillary advocates for equal pay, but that "in no job where she was the boss did women make as much as the men."
"
Hillary is really not a friend to women
," he insists. "That is really what this book is about."