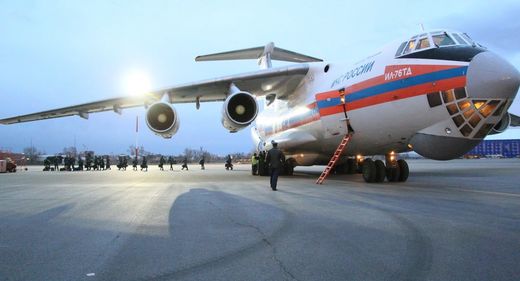 Although Western countries have lately accused Russia of a military buildup in Syria (some have even made wild accusations that Moscow's assistance to Damascus was in fact a military intervention), Russia's key objective in the war-torn nation is to promote peace, military analyst Sim Tack asserted.
"The real interest that Russia has [in Syria] is trying to facilitate negotiations. As Russia establishes a relationship with Assad and tries to build trust between the regime and the Russians, [Moscow] can actually use this to bring Assad into negotiations with potential rebel factions leading to an actual resolution of the conflict," Tack explained.
The expert also noted that Russia's engagement in Syria is strictly limited to deploying advisers and equipment. The remark echoes comments made Russian Foreign Minister Sergei Lavrov last week.
The diplomat pointed out that Russian military experts went to Syria to train local soldiers to operate the hardware.
Some say that in the future Russia could also establish air support but no confirmation has been provided yet and Moscow has stated that it does not plan to open a military base in Syria at the moment.
Russia's efforts to bring peace to the country plagued by violence for more than four years could be viewed as a welcome development in light of Western assistance to rebel forces trying to overthrow the legitimate government. However, there are certain issues complicating the task.
Tack mentioned two main challenges which affect possible negotiations. "On the one hand, Russia wants to keep Assad, as Assad is their guy in Syria. But then all of the other potential partners for negotiations are very adamant about the fact that they won't work with Assad," the expert said in a video interview published by US think tank Stratfor.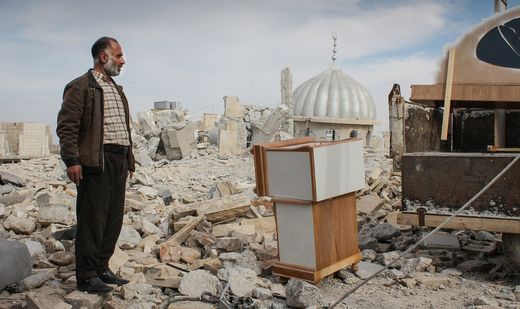 The "Assad must go" stance, which Washington adopted as the core of its approach to Syria in 2011, no longer seems to be carved in stone. Faced with an influx of refugees coming mostly from Syria, European leaders are increasingly wary of the US strategy and its implications (basically, it has failed to bring lasting positive change to the region).
Many, including Spanish Foreign Minister Jose Manuel Garcia Margallo, have recently urged the Obama administration to discuss the Syrian crisis with Bashar al-Assad. The 39th President of the United States, Jimmy Carter, echoed the sentiment and appeared to hint at a possible change in Washington's strategy during a recent event at the Carter Center.
"The United States, I think, mistakenly at first excluded any possibility of President Assad being involved in deciding what would happen to [Syria] in the future," he said on Wednesday, probably meaning that it is no longer the case.
Even if the West is ready to discuss the Syrian crisis with the country's legitimate leader, there remains a second complication to Russian-led peace efforts.
"The second main challenge to Russia comes in the shape of the widely-fractured Syrian armed opposition.
Without a united or representative faction to be the Syrian regime's counterpart you can't have negotiations.
So as long as the rebels cannot unite or one of their several factions emerges as representative of all of them, we simply can't move to the point where a resolution to the Syrian conflict can be negotiated," Tack concluded.