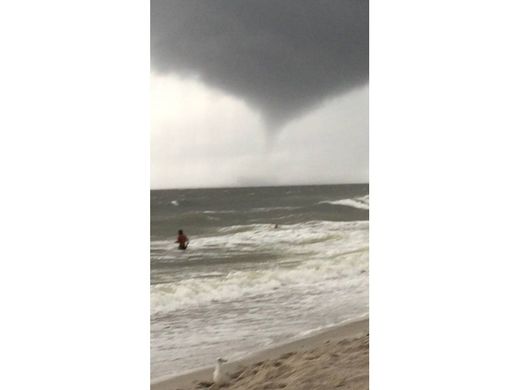 Heavy rain Saturday evening spawned at least one waterspout in the Atlantic Ocean off Long Island, according to the National Weather Service.
A NWS spotter, Tom Provenzano, took the photo above, which shows the waterspout, essentially a tornado over water, just southwest of Long Beach around 5:30 p.m.
"Some of the stronger showers over the Atlantic Ocean this evening could continue to produce waterspouts, but we are NOT expecting them to move onshore," the National Weather Service's New York office posted on Facebook.
The steady rain is expected to wind down after midnight, but more rain is on the way Sunday. A hazardous weather outlook is in effect for Suffolk County. Numerous showers and a few thunderstorms late Sunday morning and afternoon have the potential to produce strong wind gusts, the NWS says.