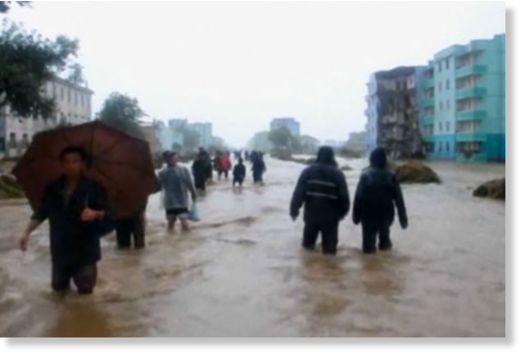 Devastating footage have been released by North Korea showing the torrential rain and flash floods that have killed 40 and driven more than 11,000 from their homes.
Homes and building have been wrecked after 250mm of rain fell last weekend.
Video broadcast by North's official news agency KCNA on Thursday showed people walking through flooded streets, farmland and a vehicle submerge in mud.
Following the downpour, authorities in neighbouring China worked with North Korean border officials to evacuate 484 Chinese tourists, according to a Chinese news website.
The rescue mission was launched after several key roads were washed away.
Chinese authorities sent dump trucks, forklifts and other heavy equipment to help with relief efforts, the news website said, adding that all of the tourists were safe.
The severe weather was linked with Typhoon Goni, which struck the Philippines on Saturday, killing four people.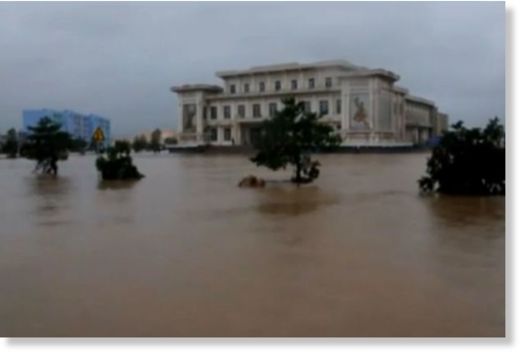 North Korea was not directly hit by Goni, but it is prone to flooding.
High ground is often cultivated meaning there is little forest cover to soak up rain, so it runs off into villages and towns below, and often causes landslides.
Early this month heavy rain killed 21 people and affected 3,400, according to the UN Office for the Coordination of Humanitarian Affairs.